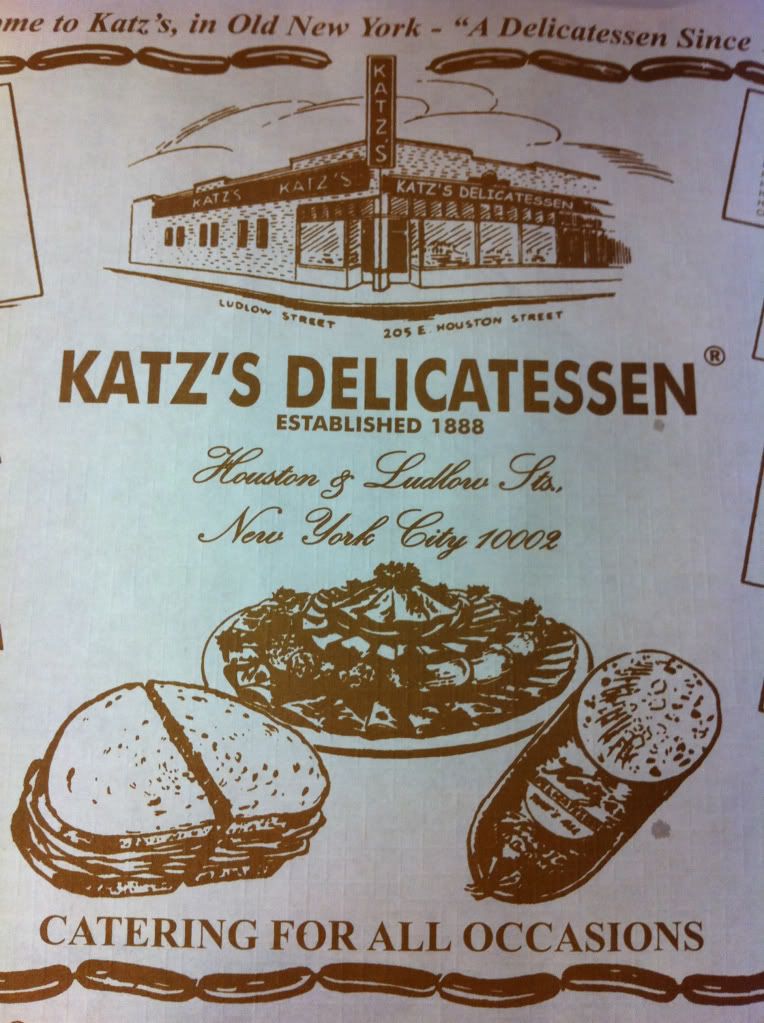 Oh, yes.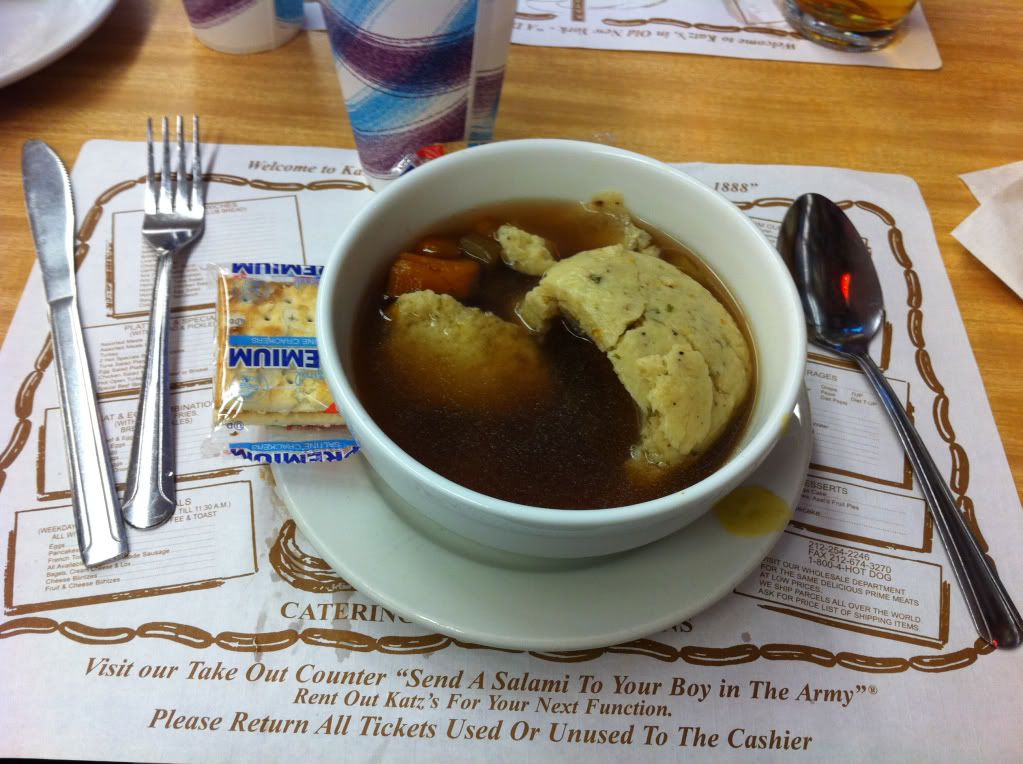 Round One: Matzo Ball Soup.
Somehow, the most famous pastrami sandwichland in the world only has a mediocre-to-okay sick kid staple. All in all? Just a shitty ball.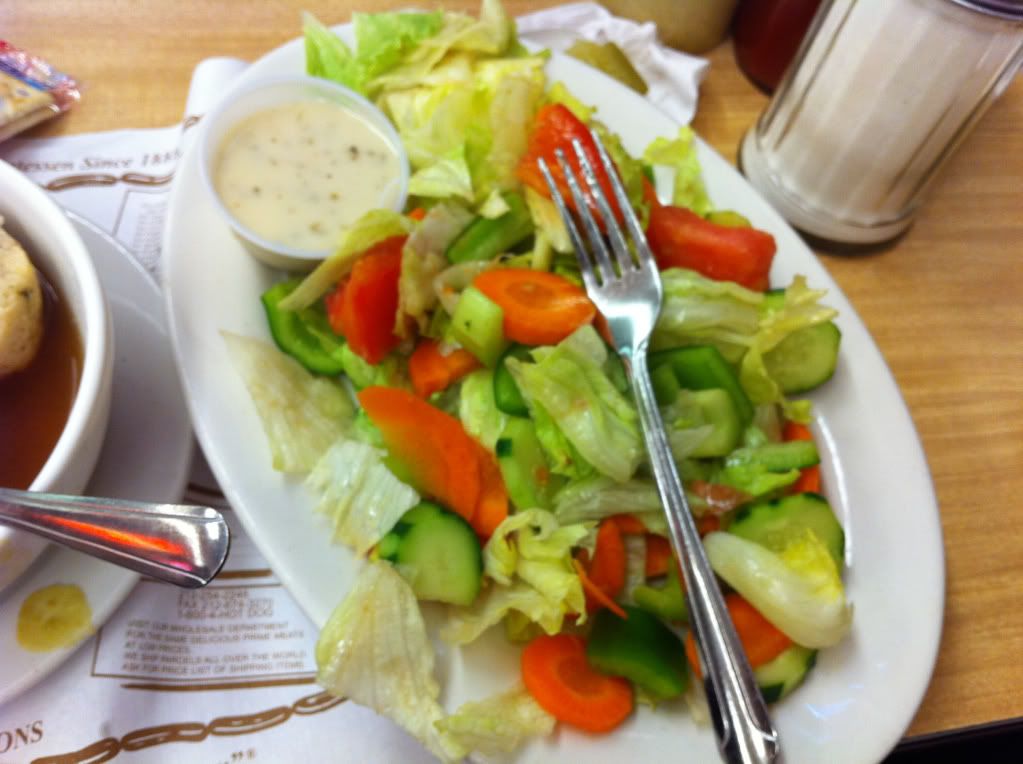 Round Two: Don't even make me say what this is because I am totally the puss who ordered a "garden salad" on the menu and the fatty in me is making fun of me so loudly in my head that it's deafening.


Round Three: Turkey Sammich!
In case you don't already know, this one's better than Thanksgiving, years greater than Boar's Head and not even in the same category as slimey sandwich meats. granted, the boat of goop gravy is enough to make me cook up a tofurkey once a week to repent for my meat-loving sins, but there's only one sandwich my mom will take back to the hotel, nurse into an ice bath in the hotel room, package in bags and cooling packets to bring on the plane and eat back at home, and it's this one.


Side Order: Kishke
If you've never seen this before, you will most definitely will not like it, but the weird mix of greasy fatty matzo meal stuffed inside a cellophane wrapper was so terrible when my parents fed it to me as a child that the done-up version the other night was actually kind of good. Until I took a look at what I was eating, that is.
Not pictured: The fact that we went out to eat immediately after to get dessert.
Sometimes, it's not overkill unless it's really overkilled me.